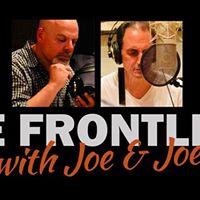 May 2, 2021 - Fr Edward Looney joins Joe & Joe to talk about his book: Meditations after Holy Communion. They also speak with Fr Looney about Marian devotion, St Joseph, and the sacraments.
Fr. Looney's writings have been featured in Catholic Digest and Missio Immaculatae, as well as on Catholic Exchange, Aleteia, Church Pop, and Homiletic and Pastoral Review. Fr. Looney regularly appears on Catholic radio, and he travels across the country delivering Marian presentations at conferences and parishes.
Fr Edward Looney: https://www.edwardlooney.com.